https://sunsparkusa.com/wp-content/uploads/2017/12/Merry-Christmas-with-sunspark-logo_01.jpg
1080
1440
Gary Chen
https://sunsparkusa.com/wp-content/uploads/2016/09/SSPRK_logo_header-01.png
Gary Chen
2017-12-25 17:57:48
2017-12-25 17:57:48
Merry Christmas and Happy New Year

We would like to thank both our State Senator Richard D. Roth from the 31st District in Riverside, CA and Assembly Member Jose Medina from District 61 We would like to thank you for taking an interest in our Solar Panel Manufacturing facility located in downtown Riverside. Being able to walk through our facility and seeing firsthand how our Solar Panels are made.  Bob Keefe and Josh Buswell-Charkow thank you for arranging this tour.
We are one of a handful of Solar Panel Manufactures located in The United States of American voted top 10 in DVN-GL's Reliability Test along with some of the largest Solar Manufactures from across the world. We are a hidden gem in Riverside doing our part in reducing our carbon foot print for a brighter tomorrow.
Ask us about how we can help you with your renewable energy requirements.
#environment #greeneneryjobs #senatorrichardd.roth #assemblymemberjosemedina #sunsparktechnology #Cal-Seia #solarpanels #solarpanelscalifornia #californiasolarenergyindustriesassociation #enviromentalentrepreneurs #renewableenergy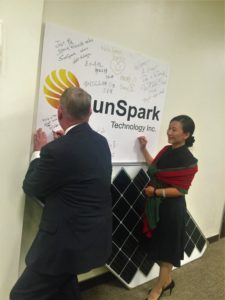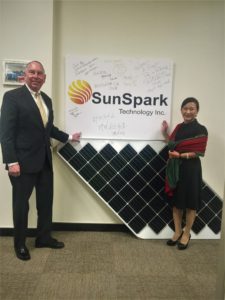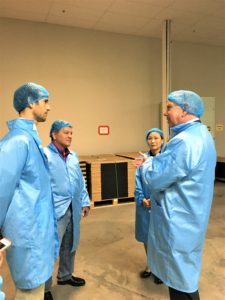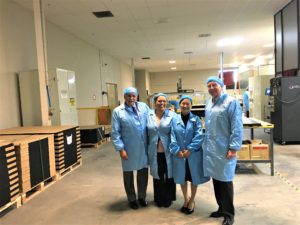 https://sunsparkusa.com/wp-content/uploads/2017/12/visit01.jpg
3264
2448
Gary Chen
https://sunsparkusa.com/wp-content/uploads/2016/09/SSPRK_logo_header-01.png
Gary Chen
2017-12-19 00:18:34
2017-12-19 00:19:27
SunSpark Visit
To receive a complimentary copy of our DNV-GL Engineering Report, please enter your e-mail address below.
USA Headquarters
SunSpark Technology, Inc.
3080 12th Street, Riverside, CA 92507
Appointments for private tour of our facility are available by appointment, please contact us to schedule:
Phone (951) 342-3050
Fax (951)342-3049
Email: sales@sunsparkusa.com